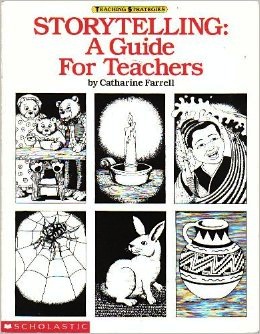 STORYTELLING: A GUIDE FOR TEACHERS, Catharine Farrell
Scholastic, 1991.
This new edition included new chapters and extended the reach of the Word Weaving Storytelling Project beyond California. With over 10,000 copies sold to educators, the book is still available from third parties on Amazon. This guide is the only publication of many written by Farrell sold on the trade market; all others were curriculum based and sold through the educational market to school districts and libraries as supplementary texts or professional development resources.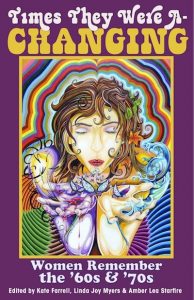 TIMES THEY WERE A-CHANGING:
WOMEN REMEMBER THE '60s & '70s, edited by Kate Farrell, Linda Joy Myers, Amber Lea Starfire
She Writes Press, 2013.
Forty-eight powerful stories and poems etch in vivid detail breakthrough moments experienced by women during the life-changing era that was the '60s and '70s and who felt the pain and joy of new experiences. And finally, here, they tell it like it was. Through this award-winning collection of women's stories, we celebrate the women of the '60s and '70s and the importance of their legacy.   http://www.timestheywereachanging.com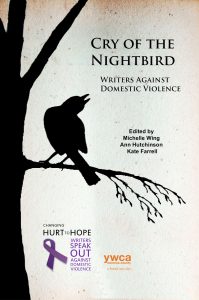 CRY OF THE NIGHTBIRD: WRITERS AGAINST DOMESTIC VIOLENCE, edited by Michelle Wing, Ann Hutchinson, Kate Farrell
WolfSinger Publications, 2014.
Thirty-eight writers speak out, in more than fifty prose and poetry pieces, of a hidden tragedy: violence in homes, living in fear, and forced silence. Authors from every walk of life and every aspect of this difficult issue raise their voices as one to end this silence, to bring freedom and release for themselves and others. These words will inform and inspire readers: give them eyes to see, a way to express, and motivation to act.  http://cryofthenightbird.com/