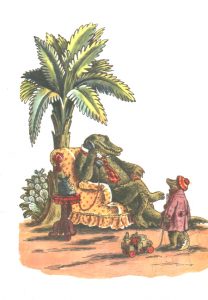 Some say that "fairy tale" is the wrong name for magical folktales. It was used in Spanish and in French, but in German and Italian, there is no word "fairy." There is no allusion to a fairy. And many so-called fairy tales don't even have any fairies.
A "wonder tale" has a wider, broader meaning, so it could take place in any location, not just in the ancient woods of the Grimm's stories, like "Snow White," or in the fantasy realms of the Celtic tales with "little people."
Some folklorists use the German term Märchen or "wonder tale" to refer to the fairy tale. In his classic reference book, the 1977 [1946] edition of The Folktale, Thompson defines a wonder tale as: "A tale of some length involving a succession of motifs or episodes. It moves in an unreal world without definite locality or definite creatures and is filled with the marvelous. In this never-never land … the characters and motifs of fairy tales are simple and archetypal … and include magical helpers, often talking horses, or wild animals, or birds."
New wonder tales are being told and produced today, even if we don't recognize them as such. They are wildly popular and often, artistically successful.
Beasts of the Southern Wild, a drama film (2012) is a wonderful example because it is a magical tale that takes place in the United States. Usually what we think of as fairy or wonder tales are set in this lost magical land from centuries ago—the woods, the peasant villages, places where Brothers Grimm recorded folk stories.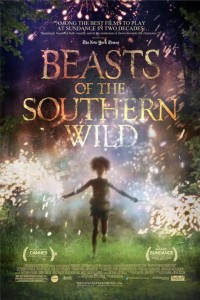 But here the magical place is Louisiana, in a remote bayou town on the eve of a great storm. There are elements of the challenges of the post-Katrina era–that there is a quest of epic proportions for our times that must find its folk heroes.
The film was nominated for four Academy Awards at the 85th Academy Awards, in the categories Best Picture, Best Director (Benh Zeitlin), Best Adapted Screenplay (Lucy Alibar, Benh Zeitlin), and Best Actress (Quvenzhané Wallis). At age 9, Wallis became the youngest Best Actress nominee in history.
To me, this is a Wonder Tale that speaks to our 21st century — our time and place.